40 Year Reunion
To register for Saturday evening's festivities,

scroll down to the registration form below the information about the reunion weekend.
(Note: Credit card payments can only be accepted until 7/1/10)
FRIDAY EVENING, JULY 9, 2010
Informal gathering of CHS graduates/classmates
@ WOODY'S LIBRARY RESTAURANT
&
Relive or re-write your days at the site of the public library when we were in school. Were you ever kicked out for talking or laughing too loud? Now's your chance to return to the site and be loud and proud!
&
The restaurant is in the renovated Andrew Carnegie Library that was originally built in 1913, opening in 1914 & served as Carmel's public library until 1970. In 1972, the library building became city hall until 1989. It became Woody's Library Restaurant in May of 1998 & continues to "serve" the Carmel community.
&
This historic landmark is located in Carmel's Arts & Design District. Woody's is in the heart of downtown on Main Street, just East of Rangeline Road
.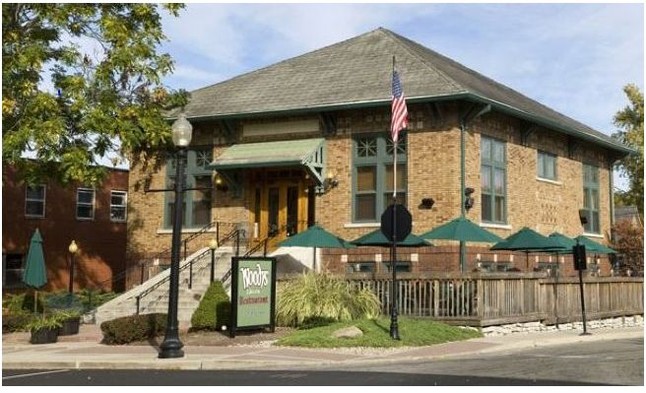 For more information about Woody's Library Restaurant, check out their website: http://www.woodyscarmel.com
b
See the Reunion Bike Rides link
on the left side of this page for Saturday morning's additional extracurricular activity.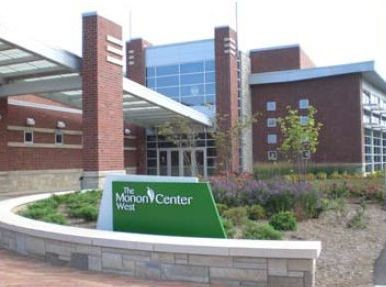 Class of 1970's 40th Reunion Event
SATURDAY EVENING ~ JULY 10, 2009
¶
The Monon Center at Central Park (West entrance)
1235 Central Park Drive East
¶
6:00 – 7:00 PM: Check-in/Cocktails (cash bar)
¶
7:00 – 9:00 PM: Dinner Buffet consisting of
Salad of
garden greens/choice of two dressings, roasted and sliced London broil, grilled key lime breast of chicken, green beans, garlic fettuccine, rolls & butter, , miniature cheesecakes, pecan diamonds, chocolate, rum balls, fruit tarts, lemon squares & mini éclairs; coffee & iced tea also included. Cash bar available.
(may be subject to change)
¶
8:00 – 11 PM: Live Music by members of Souled Out Band

COST:
$85.00 per person – (early bird rate of $75.00 available only until 6/15/2010 for reservations received or postmarked by that date.
v
After 6/15/10: $85.00 (cash only week of reunion)
---
¶
Sunday, July 11, 2010 – groups may want to meet for brunch; other plans may develop…..
Photos of events held at the Monon Center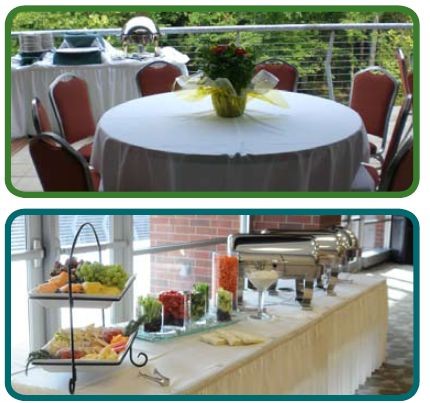 More info about Souled Out Band:

Members of the band have extensive professional music careers and performance credits. Band member Al Shikaly has been married to our classmate, Sandy Radican, for over 30 years!
Al has performed with Tito Puente Orchestra, world tours with Spinners, Temptations, Melba Moore, Tavares, Lou Rawls, Boca Raton, Florida Symphonic Pops; Al has also performed with Henry Mancini, Burt Bacharach, Engelbert Humperdinck, Jack Jones, Marvin Hamlisch, Tony Bennett, Maureen McGovern, Freddie Hubbard, and Lionel Hampton.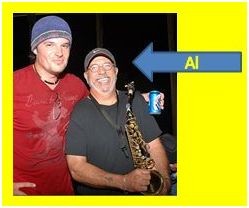 Reservations can be paid by mailing a check or by credit card through our class website until July 1st. Reservations must be paid by check after that date - cash only week of the event.
Mail checks to:
CHS Class of 1970
c/o Elly DeLong
1354 Bentley Way
Carmel, IN 46032
Sunday, July 10, 2010 – groups may want to meet for brunch/other plans may also develop…..
Click on the link below for an interactive Google Map to the Monon Center; Entrance to the east side is off Westfield Blvd., 1/3 mile south of 116th Street.

http://maps.google.com/maps?f=q&hl=en&geocode=&q=The+Monon+Center&sll=37.0625,-95.677068&sspn=32.885543,78.75&ie=UTF8&ll=40.384213,-86.176758&spn=1.974932,4.921875&z=8&iwloc=B