Carmel High School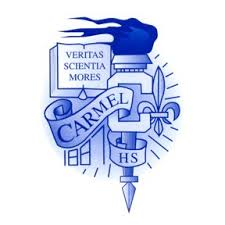 Welcome to the Carmel High School
Class of 1970 website!
If you have questions, contact Site Administrators Terri Peek Tock (ttockgs@gmail.com) or Dave Slipher (dcslipher@sbcglobal.net)
---
Save the Date!
Saturday, July 25, 2020
Class of 1970's

ANNOUNCEMENTS
The class of 1969 invites us to attend their 50th Reunion Weekend
June 28th and 29th at the Carmel American Legion, 852 West Main Street. Our theme will be "You've Come Along Way, Baby and we are having a sock hop so come casual so everyone can have a good time. Music and a photo booth is being put together. We are getting too old to do anything elaborate. On the 29th good food is planned and a bartender will be in our room so you don't have to wait in line with the people in the bar. Name tags will be made just in case you don't remember who the person next to you might be.
EVENTS
FRIDAY JUNE 28, 2019

Starting at 7:00 P.M.

@ CARMEL AMERICAN LEGION, 852 WEST MAIN STREET
for those of you that arrive in town early, come and join us in a warm up session of meet and great at the Carmel American Legion, 852 West Main Street for a night of fun and drinks. While planning this reunion we have reaized that it is impossible to catch up on fifty years in just one night. This will just be a night to sit around, relax and reminisce about old times.
This is totally on your own and is not included in the price of the reunion. You can order drinks and food from the bar. Join us if you can, it should be a fun night. This is the same location that the reunion will be held.
SATURDAY JUNE 29, 2019
6:00 P.M. @ CARMEL AMERICAN LEGION
$30.00 PER PERSON

BUFFET INCLUDING A SALAD BAR
CASH BAR
MUSIC - SOCK HOP - PHOTO BOOTH

Send a check or money order No Later Than May 15th to Christie Smith Waggoner, 7368 Fairway Circle East Drive, Indpls, IN 46236 317-750-4975